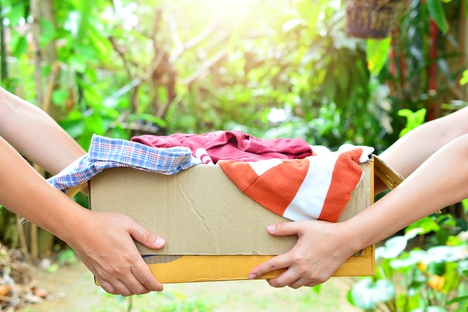 According to the New York State Department of Conservation, it is estimated that 1.4 billion pounds of reusable textiles are thrown away annually. In market value, those textiles equate to about $200 million dollars lost. The Development Authority of the North Country, in partnership with the three counties, have distributed textile recycling boxes at all the county transfer stations. Other North Country organizations also have textile recycling, and they can be found here.
The list includes Clothing, coats, underwear, fabric, shoes / boots, sneakers, belts, purses / bags, hats, stuffed animals, linens, pillows, curtains / drapes, towels.
Practically all textiles can be recycled as long as they are clean, dry, and odorless. Otherwise, they can be in any condition (torn, stained, missing buttons, broken zippers, etc.).
"Clean" is possibly the most important word in the story of recycling. If you are able to wash your clothing & textiles before donation, its increases the chance it will find a second and third life!
When donating at most drop off locations, you can leave the clothing and textiles in clear plastic recycling bags unfolded.